Mont d'Or is back !
17 Oct 2012 - François
Originally created in the Jura region, « Mont d'Or » is a soft cheese made from Montbéliarde cow's milk. This mountain cheese is only produced from the 15th of August to the 10th of May.
In order to brave the harsh winter , here is a special recipe for the greedy:  Baked Mont d'Or !

Recipe for Baked Mont d'Or

1 box of Mont d'Or
5 cl of  dry white wine or wine from the Jura region.

Preheat the oven to 400 F.  Put the cover under the box and scoop out the center of the cheese (with a spoon)  Fill the hole with white wine. Bake it for 25 min. ( you can leave it in a little bit longer if you want it to be golden brown ).

Enjoy it hot with a spoon. You can serve it with potatoes and thin slices of prosciutto.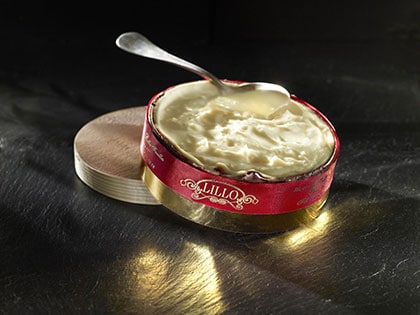 Article rédigé par Charlotte Mûller.