Lillo cheese
Presentation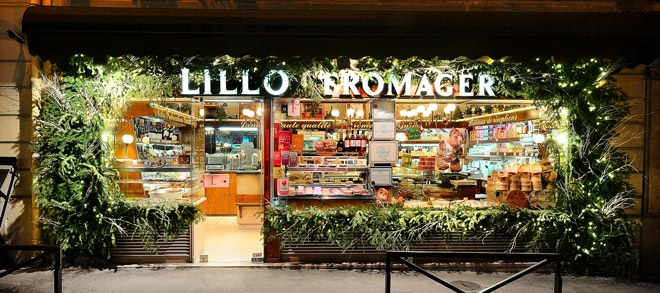 Founded in 1979 by Monsieur and Madame Lillo and then taken over by François Hormbrouck and Thibault de Saint Laumer in 2002, La Maison Lillo has been offering a selection of high quality cheeses and unique catering for over 30 years. Located in rue de Belles Feuilles, in the heart of Paris's 16th district shopping area, Lillo is today a cheese shop and caterer of repute.
For the most part, our cheeses come directly from the best French regions – goat's cheese, Reblochon, Camembert and Mont d'Or are delivered to us each week by producers with whom we have forged close ties. We are proud of this mark of distinction, which enables us to guarantee the freshness and the quality of our products. Some of our cheeses are matured on our own premises. For instance, our Brillat-Savarin with black truffles is an exclusive recipe, combining the subtle taste of Périgord black truffles with a mild cheese.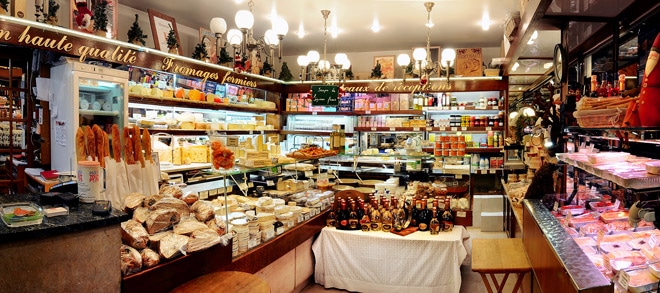 We also offer a selection of shop-grated cheeses, including Emmental, Comté, or even Friboug to enhance your dishes. We have two cellars on the premises, guaranteeing the highest quality in the ripening of our cheeses and enabling us to maintain constant control of the freshness of our products.
To complement our wide selection of cheeses, we also offer a range of fresh and organic products such as Moisan organic bread, dairy products from Normandy (raw cream), butter, milk and fresh farm yoghurts.