Follow the guide !
17 Oct 2012 - François
We were very proud to learn that we were voted among the best crafstmen of France and Europe in le Guide des Gourmands 2013.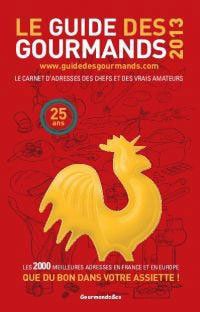 " In this very nice shop, we can appreciate the beautiful cooked pork meats, including a San Daniele ham, matured for 24 months and a superb Rabugo ham. Morevover, the delicatessen counter offers unique products such as the Belle-Îloise superb cans and the products from the prestigious Maison Petrossian, not to mention the delicous desserts like the chocolate fudge or the exquisite thin pies. However it would a pity to miss the cheese section of the shop. It is particularly attractive, since Thibault and François select their products with great care. Among the grand classics one can find the delicious goat cheeses coming from all parts of France, the organic roquefort, the beautiful bleu d'Auvergne, the wonderful camembert (5,30 €) and last but not least a fruity comté (29,70 €). Let us not forget the cheese preparations, the gnocchi and season truffle burrata. "